NOW HERE:
- the sequel to SEX IN YOUR SEVENTIES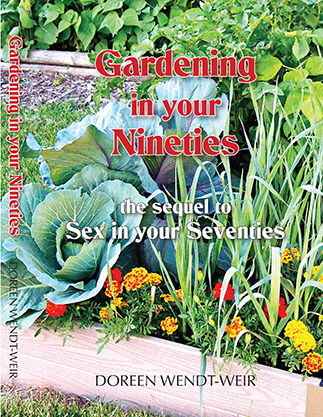 A ninety-three year old, who has written the successful book 'Sex in Your Seventies', tells of her efforts, post sex-life, at gardening. As she works away, her thoughts wander to her past long life. She talks of her childhood on the dairy farm on the Logan river, and remembers her many subsequent adventures, which will keep her readers enthralled as they travel this interesting journey with her. Through it all, there is woven a love story that may, or may not be resolved.
EVERYONE OVER FIFTY SHOULD READ THIS BOOK!
Over seventy does not mean the end of your sex life! Learn what the old folk are getting up to, how to cope with a few problems, the expectations of old age.
Some subjects shock, others are more modest in their disclosures, but all have a willingness to talk about, and give advice regarding this most important facet of their lives.
Each story is a vignette with a particular lesson to be learned.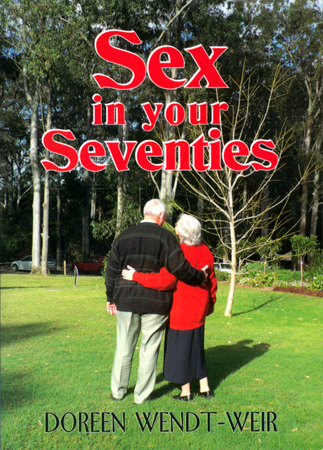 This subject is somewhat forbidden. But the book is not smut. Sure, it has some spicy bits, but is simply a 'good read', informative and interesting.
Not everyone is interested in this subject. Our children are not; they do not like to think of their parents making love! My children often caution me ... 'Don't mention the book!'
Some readers say they cannot put the book down. Others read a chapter when they are depressed. They will open it at random and read that chapter, which will make them laugh or nearly cry. But it will certainly make them think ... what would I have done? Or ... what did I do?
All the interviewees are interesting, educated, accomplished folk. There are those with problems, men's problems, women's problems ... those who are married, divorced, happy, unhappy, those with a love-life who wish they were single, those without a love-life who wish they had one ... and how they have coped.
In the book, I am Evangeline. It just didn't seem right for dear little, sweet little wholesome Doreen to be delving into the intimate secrets of other people. Evangeline is just the one, with her pithy comments, to ask: 'How's your love life?'

My other books:
Please check out my NEW book: "Knee Deep in Logan Village" ... HERE

For a detailed description of my earlier book "Barefoot in Logan Village", see HERE ...
Check out Doreen's recent interview on Brisbane ABC Radio with Madonna King or download the audio file HERE (~5meg mp3)
Listen to the interview with Georgia Stynes (Capricornia Afternoons) or download the audio file HERE (~6meg mp3)
Read the article in the Logan and Albert News here ...